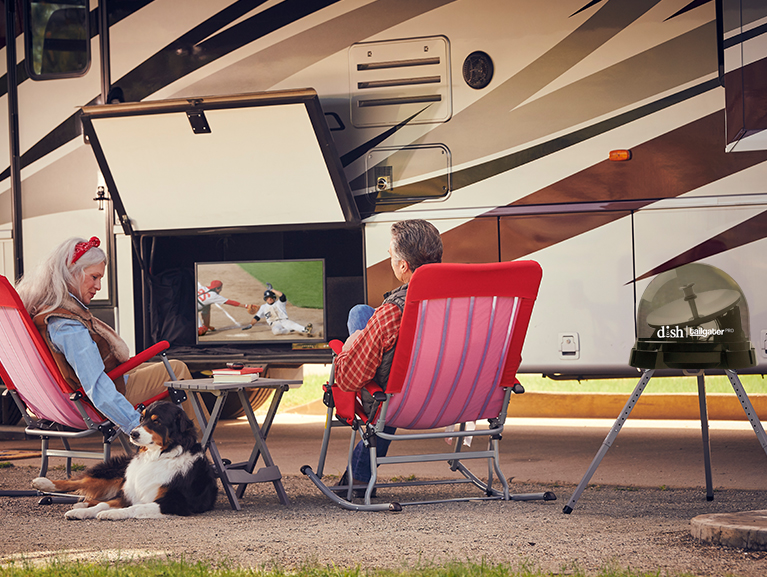 Take HD TV on any adventure
Watch your favorite shows anywhere your travels take you with the DISH Tailgater.
KING Satellite Antennas & Accessories
Limited Time Offer!
Save $20 On Any Tailgater Pro Satellite Antenna Bundle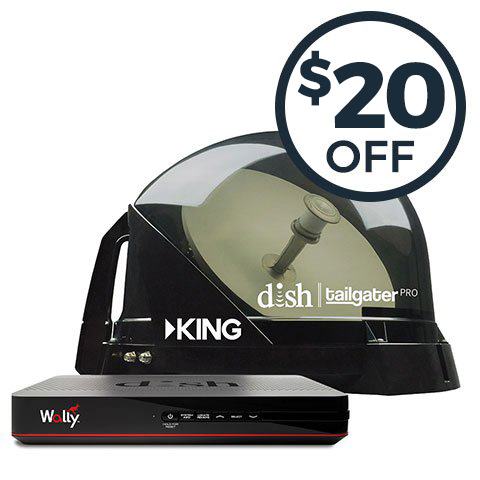 The NEW KING Tailgater Pro antenna's are the state-of-the-art with the first ever ultramodern clear cover. It's simply better, by design. Enjoy live HD DISH® satellite TV wherever the fun takes you with the Tailgater Pro premium portable satellite TV antenna. Designed for the RV, sporting events, outdoor enthusiasts or even owners of a second home, the KING satellite is ideal for enjoying all your favorite TV programs anywhere, anytime.
Get your $20 off code when you enter your name and email.
All fields required and email must be valid.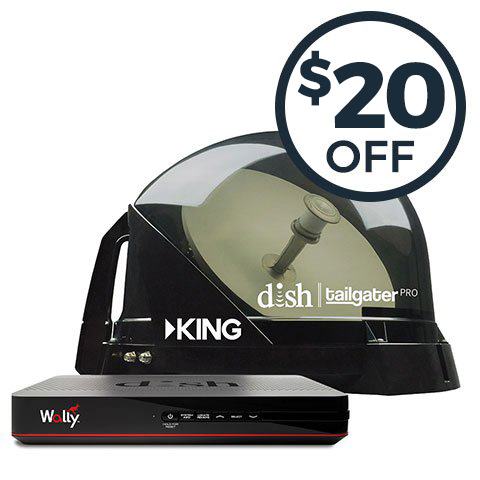 Shop Our Best Selling Products
Learn More
Approach
KING believes in the mantra of Simply better, by design. Ease of use and simplifying the way products are distributed, sold and enjoyed are the focal point of their business model. They go above and beyond to elevate the customer experience and innovate in ways that expand value. With thoughtful creative design, products work in harmony with the unique lifestyles and technology of their customers.
History
Founded in 1985 as a maker of electronic vehicle systems, KING has deep roots in consumer electronics and a legacy of technological enterprise. Although their products have changed and evolved over time, they have promised to continue to find ways to simplify their products in order to make them more enjoyable to use. For almost two decades, they have been the leader, innovator, and pioneer in designing and manufacturing satellite antenna and over-the-air antenna systems.