Fusion2Go Max is the most powerful multi-user in-vehicle cell signal booster that delivers improved call reliability and fastest data speeds while on the go.
It boosts cell service for all cellular devices and every cell carrier in the US, Canada, and Mexico for the best performance in urban and rural environments.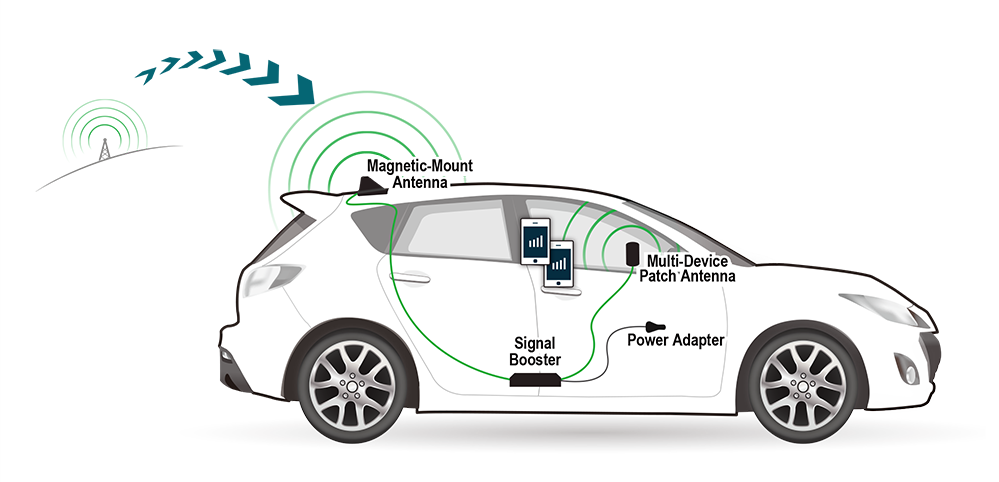 Fusion2Go Max uses Extended Range Technology™ (ERT) to capture cell signals at their strongest point outside the vehicle, improving signal quality and speed. It also boosts the return signal more than any other device in the market, offering the maximum vehicle-to-tower reach. This vastly improves cell signal connectivity while also conserving the battery life of your devices.
Improves signal speed and quality for all cell phones and carriers in the US, Canada, and Mexico
Stop dropped calls and improve text and cellular data inside of any car, truck, van, or SUV
Strongest uplink signal resulting in maximum vehicle-to-tower connection even in the weakest signal areas
Extended Range Technology (ERT) adds 2X the power over ALL OTHER wide band vehicle signal boosters to help stay connected where others simply cannot
Supports multiple devices simultaneously
Quick installation, no software, and no service fees
Industry's best 3-year warranty, lifetime US-based tech support
SUPPORT DOCUMENTS