This signal booster is optimized for recreational vehicles and motorhomes.
Fusion2Go 3.0 RV provides the maximum gain and power possible ensuring seamless cellular connectivity in remote areas and everywhere in between.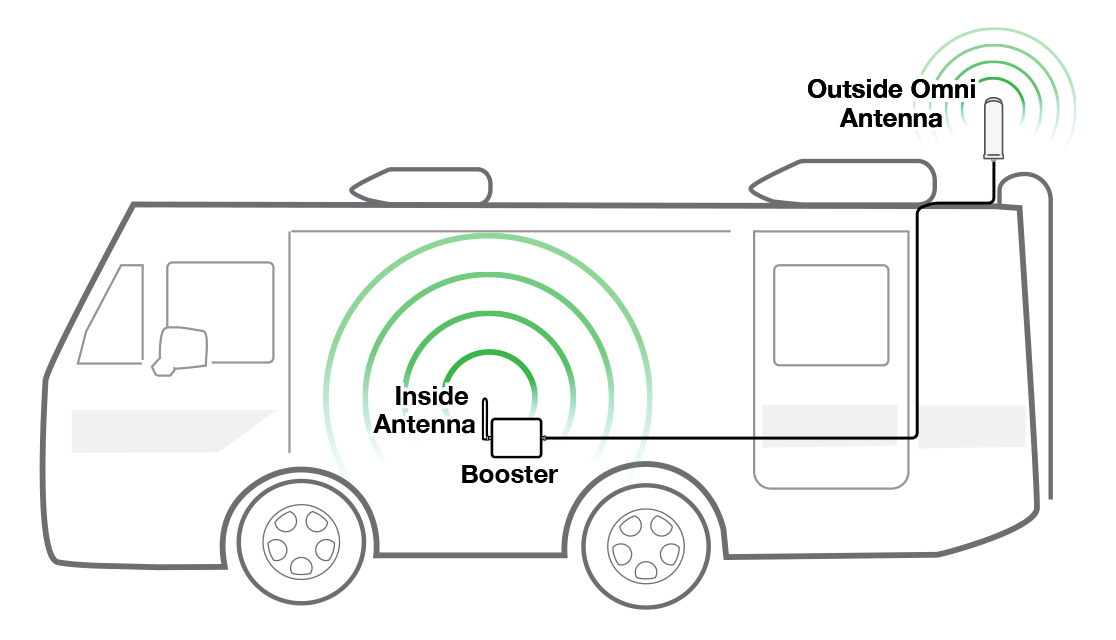 Fusion2Go 3.0 RV increases voice, text and 4G LTE data signals for all devices on all North American cellular carriers, including Verizon, AT&T, Sprint and T-Mobile. A small footprint allows you to mount the booster almost anywhere inside the RV without the need for a cradle or docking station.
Boosts voice, text & 4G LTE signals for all North American cell carriers
Reduces dropped and missed calls
Increases 4G LTE data speeds & extends battery life for cellular devices
Supports multiple users and all cellular devices, including mobile hotspots
Optimizes gain ensuring booster is always operating at max performance
No cradle or docking station required
High-gain exterior omni antenna captures signal from all directions
KIT INCLUDES
Fusion2Go 3.0 booster
Exterior roof-mounted omni antenna
Interior omni whip antenna
SC-240 coax cable (40 ft)
12V DC power supply
Standard wall-outlet AC power supply
Install guide


SUPPORT DOCUMENTS