Loading... Please wait...

Order Now: 1-800-970-7959
Learn More

The best entertainment in the best locations
We started with the best in HD programming, DISH, added the best HD and DVR-ready mobile satellite set-top box for use with a portable satellite antenna or your RV's built-in antenna, hand-picked the best portable satellite antenna options, and removed all of the fees, contracts and other hassles to create a service offering that is ready to go whenever and wherever you are.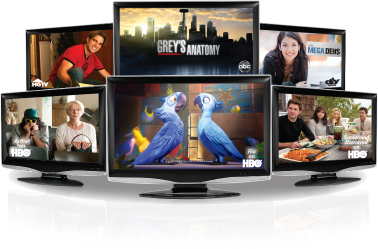 Back to Top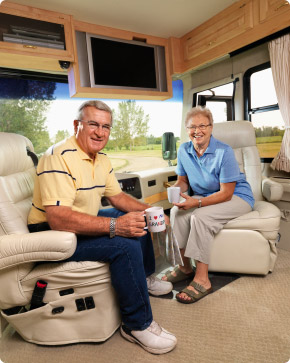 No activation fees.
No disconnect fees.
No restart fees.
It's easier than ever to bring hundreds of channels of HD entertainment on the road with you in your RV or motor coach. With no contracts, no equipment leases, and access to all the latest features (like HD-in-motion and optional DVR), it's easier and more affordable than ever to stay entertained on the road.
No Social Security Number or Credit Check required to activate service. If you have a need for mobile satellite, it's yours!
No Contract. Pay-As-You-Go programming means that you pay only for the months that you need it. Simply stop paying your bill when you no longer need the service. No need to call!
All Pay-As-You-Go packages are billed in advance on a month-to-month basis in 30 day increments.
Back to Top
Getting Started
In just a few simple steps, you'll be ready to bring the ultimate in HD entertainment where ever you go.
Choose your Programming – pick from America's best HD programming line up with DISH
Select your equipment – We've rounded up the best set-top box, the best mobile options, and made it easy to find exactly what you need for the perfect setup.
Call when you're ready to watch TV – with one phone call, an RV satellite specialist will have your service activated in minutes.